I won't call them "separated at birth" but, dang it, these people look alike to me.
Melanin-enhanced Ohio Rep. Jim Boehner looks a lot like...
American actor and Warren Beatty B-clone George Hamilton!
Author Jonathan Ames looks a lot like...
Adorable Monty Python-er Graham Chapman !
Director James Cameron's third wife, actress Linda Hamilton looks an awful lot like...
... Cameron's fourth wife, Suzy Amis!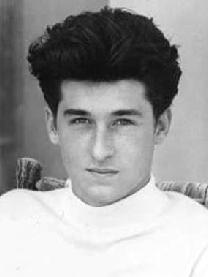 "Loverboy" era, pre-rhinoplasty Patrick Dempsey reminds me a lot of...
NYC Congressman and Bloomberg-basher Anthony Weiner!
I just can't look at U.S. Senator from South Carolina Lindsey Graham without thinking of...
... Brit-comic Ricky Gervais!